The PAX Robota - July 29th, 2010
Releasing a game is pretty exhausting, especially one that you've put a lot of yourself into. So I made the unusual decision (for me, anyway) to take some time off from creating things. I've had time to reflect on the game, be thankful for the many glowing reviews, and write a mini postmortem for the IGDA newsletter.
And now, I'm ready to start looking ahead again. As it turns out, I've got lots to look forward to in the coming weeks. :}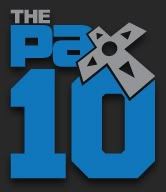 First, there was the glorious news that Puzzle Bots was selected for the PAX 10, out of more than 100 entrants. I honestly thought we were a long shot, but I hoped the punchline-based dialog would click with the Penny Arcade judges. Whatever happened, we now get our own booth at the amazing PAX conference, and I get to go to Seattle for the first time. Man…I'm so glad I took that chance with Dave's entrance fee.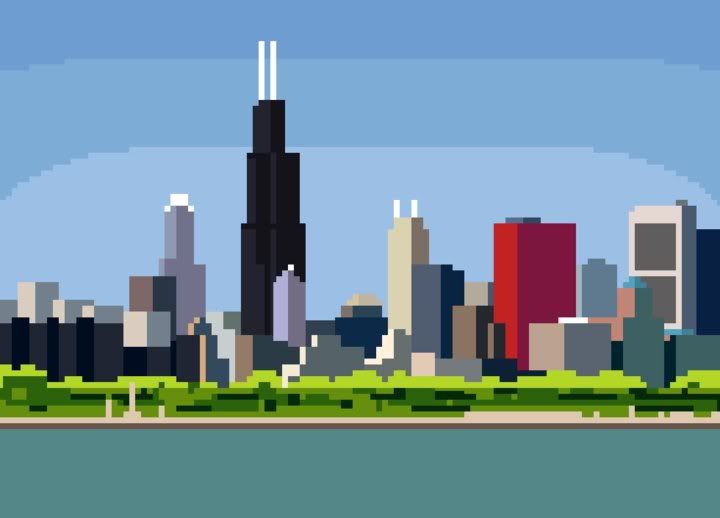 Secondly, with the help of Scott Roberts of DePaul University, we've started poking at the embers of the Chicago indie games scene. So far we've had two meetings of "Indie City Games" (I knew we'd find a great pun, I just knew). Next month we're hosting our first game jam, and I see good and pixelated things in the future.
Third up, there's the 3G Summit, where I was invited to be one of 5 panelists (the others are industry notables Mary Flanagan, Tracy Fullerton, Jennifer Jenson, and Susana Ruiz). The premise won me over: I get to spend a day working with 10 high school girls to design a video game. The other panelists all do the same, which means 50 girls get to participate. The winning design of the 5 gets made into a real game by a group of Columbia College students (it's their final project).
As far as I'm concerned, it's high-stakes game design boot camp, which sounds like entirely too much fun. Plus, I'll have the chance to tell these young women personally that if they want to pursue a career in games, they "totes" can.
And maybe if they're lucky I'll tell them some long, rambling stories about my marching band days.