Fantasy vs. Reality - February 28th, 2010
If you've ever wondered what it's like to be an indie game dev, boy do I have some slides for you!
These are from my presentation at Indiecade about the fantasy vs. reality of indie game development. They were for a Pecha Kucha-style talk, where each slide was shown for a few seconds before advancing automatically. Most of the other presenters talked about their games, but I misread the instructions and made a presentation about myself. Hope you like it!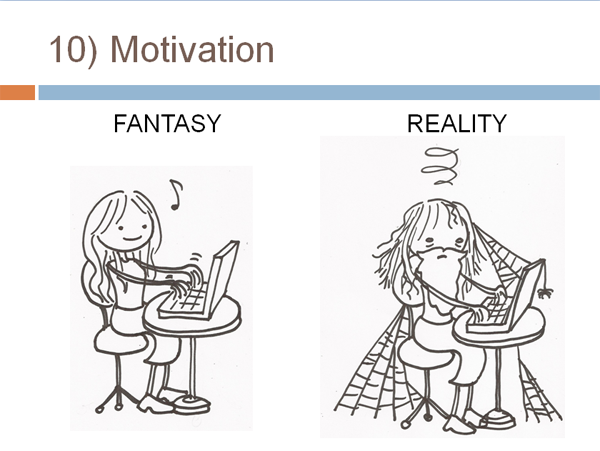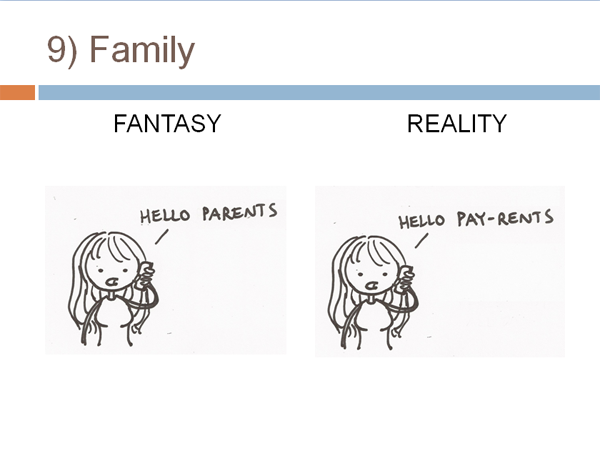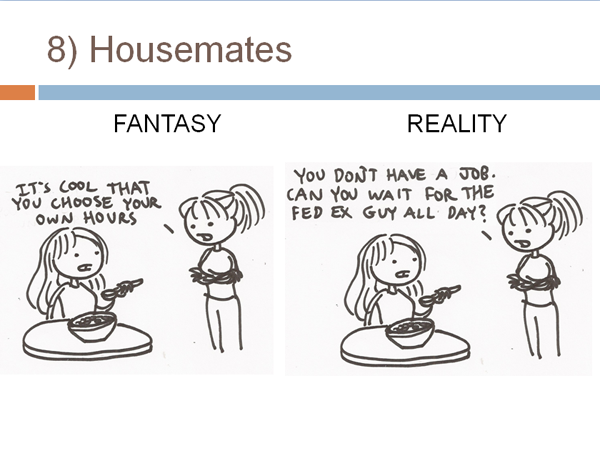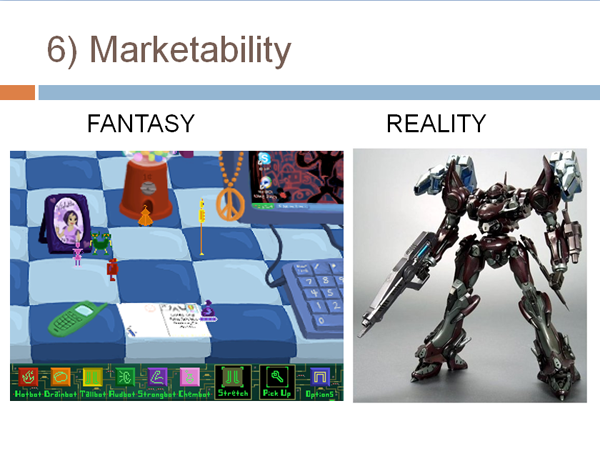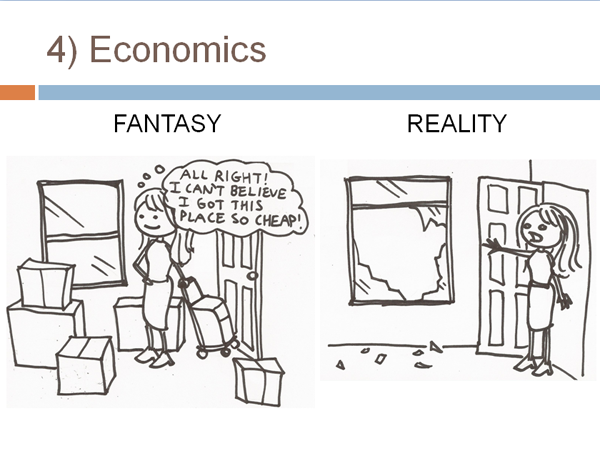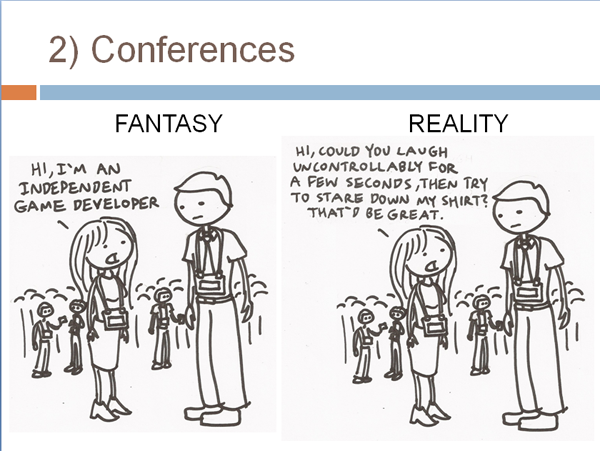 And yes, these are all true stories.