Raygun Shirt is the new Black - May 22nd, 2010
Last week I had the wonderful opportunity to travel to NYC to relax, go to the Puzzle Bots release party, and hang out with some of my favourite games people.
And also Anthony, from Bytejacker.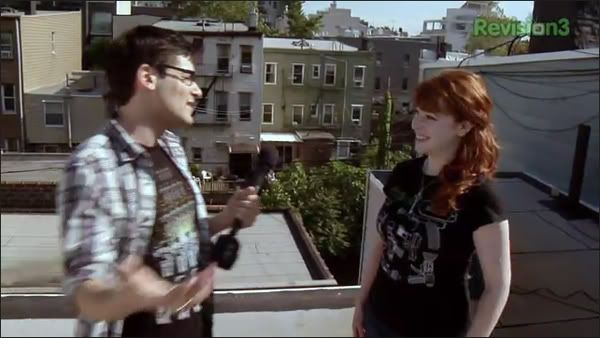 Believe it or not, this hug took three takes.
I only kid, Anthony is a wonderful person. But he figured out a long time ago that it sure is a lot funnier if he pretends to be an idiot on camera. And so, I practically subpoena you to check out this week's Bytejacker. I talk a bit about the game, but mostly put up with with Anthony's hijinx. See if you can spot the parts where I'm not acting.
The episode will hook you up with a wicked-sweet coupon code that knocks the price of the game down by $5. There's never been a better time to buy the game. Just sayin'!