Blackwell: Unbound Released! - September 5th, 2007
I'm going to have the best "What I Did on my Summer Vacation" essay in the whole class. I'm happy to report that after a short delay, Blackwell: Unbound has been released. Put down your glass of port and dust off your reading glasses, because this game just took over your evening.
New screenshots: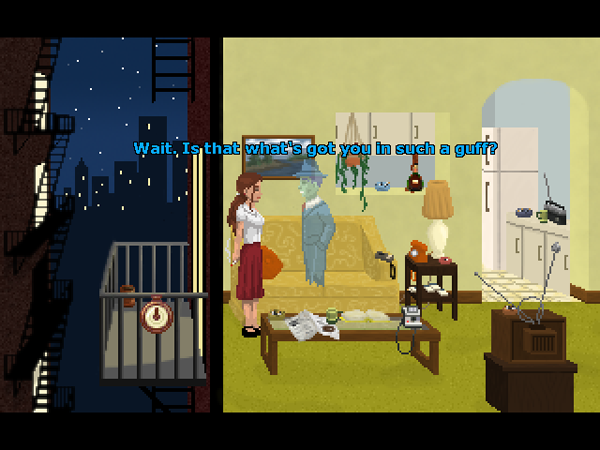 Tension arises in the medium-guide relationship

Rated PG-13 for rampant smoking and scandalous dialog.
I finished the last of the graphics on Sunday, and celebrated my creative freedom with a little cartooning. Tomorrow I will upload what I can only describe as an orgy of comics. Some of them are also scandalous. Stop reading my blog, mom!