Fan Art! - November 12th, 2007
Hooray! This makes me so happy. BioJ a.k.a. Mutajon has made me some Spooks fan art out of Fimo clay:
Mortia & Spooks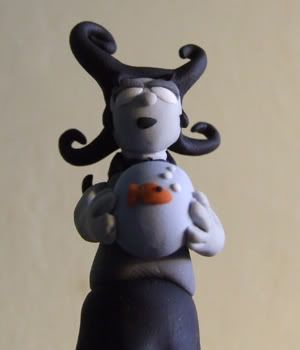 Bug's eye view.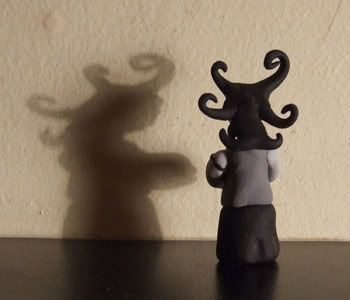 Mortia's new haircut (she only had four curls in the game, but this is probably how she looked in the 80s).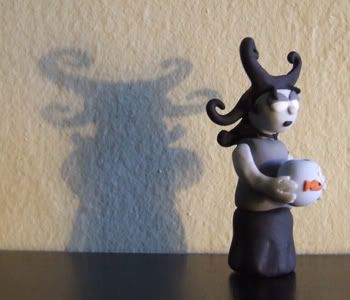 Too artsy for this blog!
This makes me want to do more creative things. I really should've majored in arts and crafts.