A Very Psychic Christmas - December 13th, 2007
I should really know better.
I heard about a Psychonauts-themed Christmas ornament contest, and the next thing I knew a day had gone by and there were a bunch of empty Red Bull cans around me. The creative bug costs me more work days than the flu.
Anyway, here's what happened: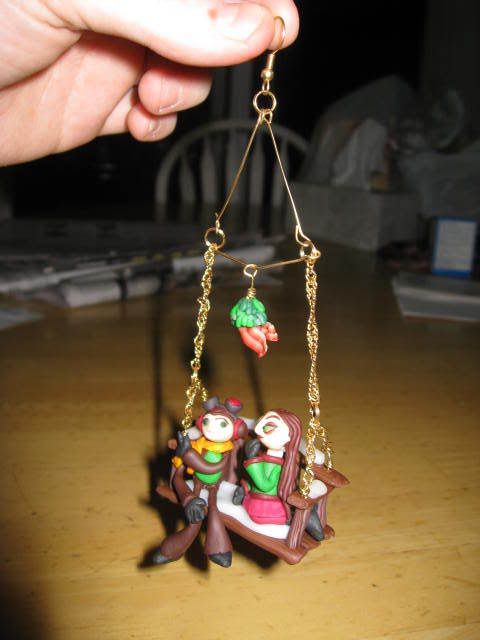 Raz and Lili share a festive moment under the mistletoe and…is that bacon?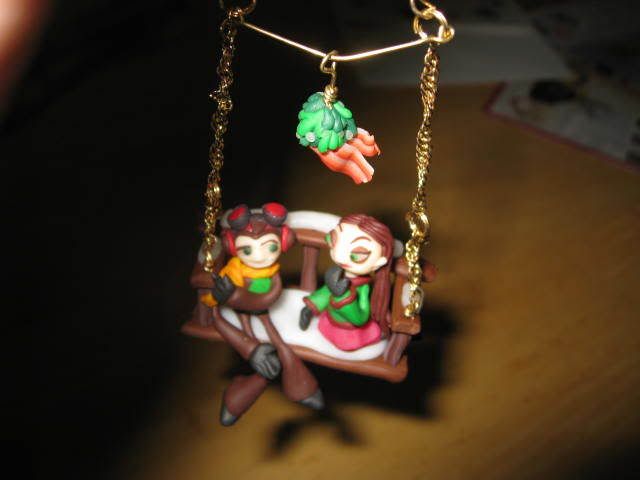 Raz is two inches tall from head to toe. Made from Fimo, earring wire, speaker wire, and an old necklace.
The winner of the contest gets to send their ornament to Double Fine for the company Christmas tree, where it will be visible to the earthbound gods who made Psychonauts. Fingers are officially crossed.



Edit: Here are some photos of the construction process.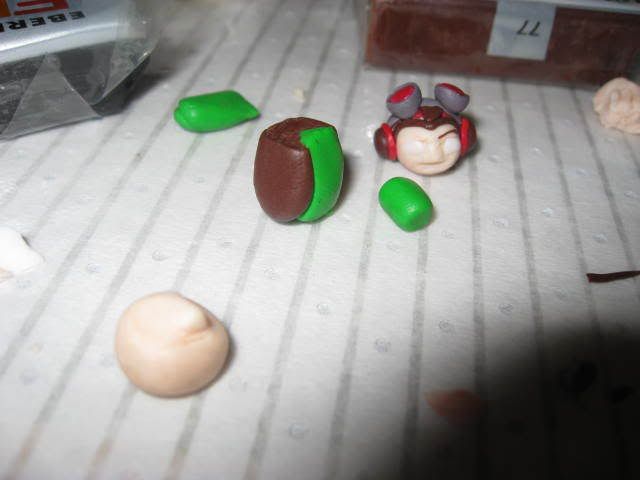 Raz and Lili?
Speaker wire I found in the basement. I hope no one misses it.
Poked some holes in the base and baked it for 10 minutes. My sketches in the background.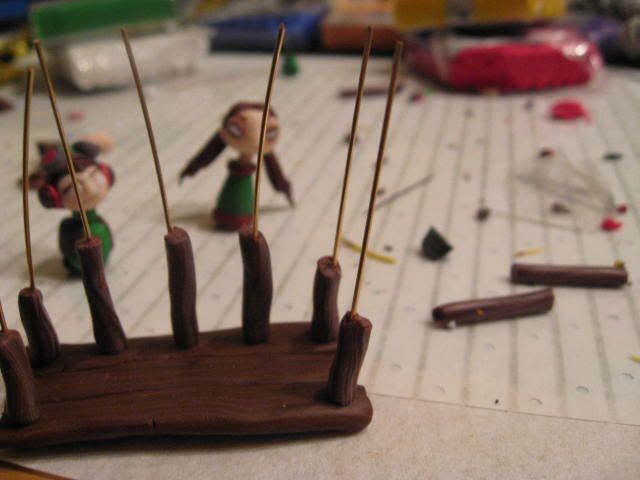 Earring wires left over from when I worked at a jewelry store.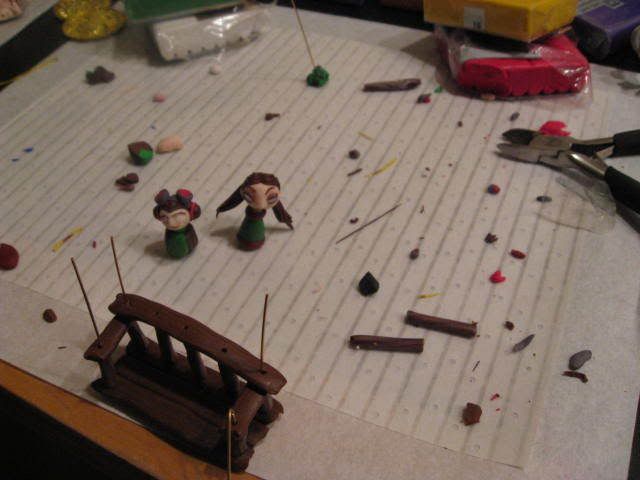 Adding handles and back to the bench.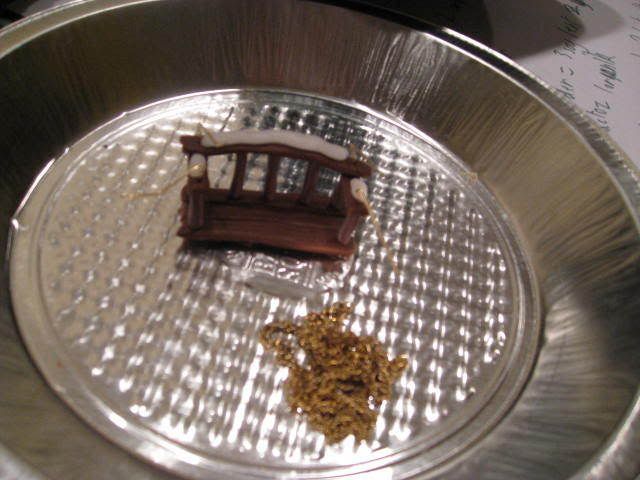 Baked bench and snow for 10 minutes, then set up the little guys. Unfortunately there are no more construction pictures because I was working up until the deadline.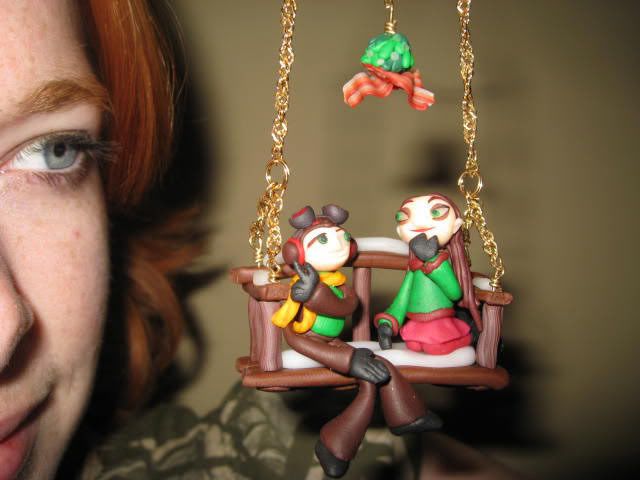 Edit: Okay, so I didn't win. I did send the ornament off to Double Fine anyway, though. 'Tis the season for that sort of thing.